In this episode, Andy and Barry explore a variety of options for adding "author" to your bio and resume and the benefits of doing so.
Listen to "Should You Call Yourself an Author? [15]" on Spreaker.
Highlights from the episode include:
Has it become "easier" to author a book?
The benefits of adding "author" to your bio and additional ways to showcase your author status
Various ways to fast-track your authorship journey
A process and plan for blogging a book
Leveraging authorship for speaking and networking opportunities
How to use book and speaker pages for SEO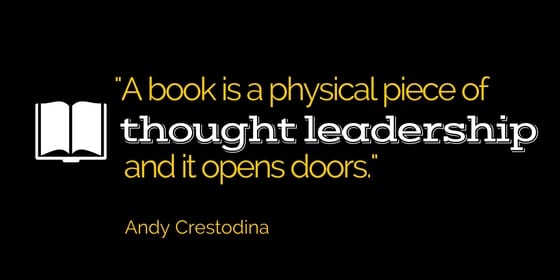 In the cheese & mousetrap segment:
Barry offers tips for content testing and planning based on your "big content" ideas
Andy delivers ideas for using social media to gather feedback about your book and use it as social proof on your website
Listen to any or all of the Content Matters podcast episodes and share your thoughts about the program on iTunes.